Mark Irlam
Associate Solicitor
Mark is an Associate Solicitor in Mewies Solicitors' Litigation department, having joined the practice in January 2018.  He had previously worked in the East Lancashire area for two firms over a period of nearly 20 years, and worked for a brief time in Leeds.
Mark specialises in personal injury claims and has over 18 years' experience of representing those who have suffered injuries, been victims of accidents or suffered as a result of negligent medical treatment.  Mark always aims to ensure that his clients get what they deserve and to make a real difference to the life of the Claimant and their family.  Mark has a keen interest in people who have suffered with spinal injuries, brain injuries, chronic pain, fibromyalgia, amputations, bone injuries, soft tissue injuries and many more.
Just some of the sorts of claims in which Mark has successfully represented clients include:
Road traffic accidents resulting in anything from whiplash, broken or fractured bones, fibromyalgia, chronic pain to amputation of limbs
Accidents at work resulting in anything from loss of fingers, broken bones, burn injuries, spinal injuries to amputation of limbs
Public liability claims resulting in anything from burns, broken bones, and brain injuries
Clinical negligence claims resulting from bed sores to birth injury claims, failing to diagnose cancer and claims where various medical treatments have gone wrong.
Mark also undertakes civil litigation and disputes. Mark represents both individual clients and commercial clients through dispute resolution.
Mark was educated at Queen Elizabeth Grammar School, Blackburn, before successfully completing his Legal Practice Course at Manchester Metropolitan University.
Mark is originally from Burnley, Lancashire, having been born in the area but has lived in Skipton for the last 15 years.
Mark is a family man who enjoys watching films with his family.  He continues to enjoy playing tennis, golf as well as watching his home town football team and Manchester United.
Awards and accreditations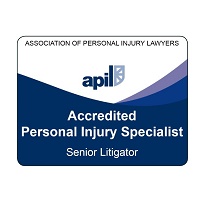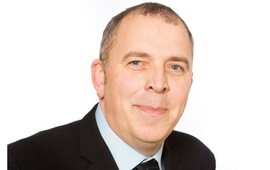 Teams
Services for individuals
Services for business