Mark Irlam, a solicitor with 18+ years' experience of dealing with personal injury and clinical negligence claims has moved from a Burnley firm to join Skipton legal stalwart Mewies Solicitors.
Mark is a Personal Injury Specialist Senior Litigator, accredited by APIL (the Association of Personal Injury Lawyers).   He has a keen interest in people who have suffered with spinal injuries, brain injuries, chronic pain, fibromyalgia, amputations, bone injuries, soft tissue injuries and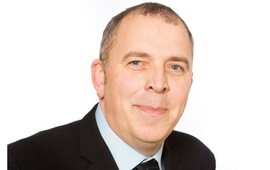 many more.  Mark also undertakes civil litigation, dispute resolution and employment law for both individuals and commercial clients.   He is married with two children and lives in Skipton.
He joins the Litigation team headed by Director Justin Birch who said of the appointment, "Mark is a real expert when it comes to personal injury and clinical negligence claims, plus he brings with him a broad spectrum of litigation experience.  I have no doubt that he will prove to be a real asset to the company and already has a following."
Mark said of the move, "I am genuinely delighted to be working at Mewies.  My Dad was a solicitor all his working life and he often had dealings with Jack Mewies so I felt strangely comfortable here from day one.  I live in Skipton too and love it here, so it's great to be able to walk to work at a law firm which I know has a great reputation locally.  I hope to be able to enhance that and bring my specialist expertise to the people of Skipton."